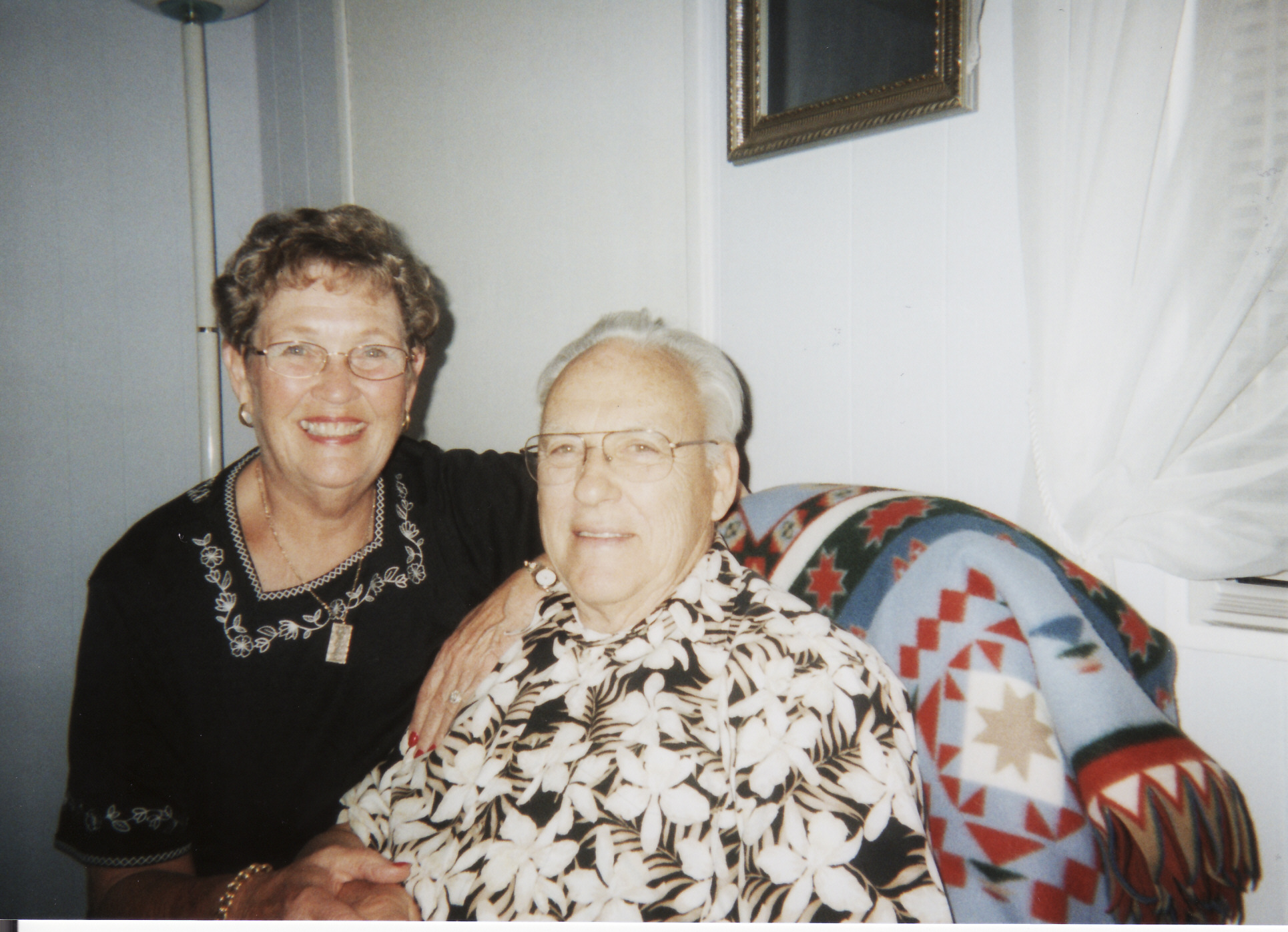 We have, for some time now, wanted to put some pictures to the names we've been using in our Daily Journal.  These folks are also mentioned in our Newsletters which are still being sent to our family and friends.  Since 1995 we've been wintering elsewhere, other than the U.P. of Michigan, and meeting new people, and these are the people we regularly keep in touch with, as well as look forward to seeing each year.  We are also constantly meeting new people.  Obviously the pictures above are not those people.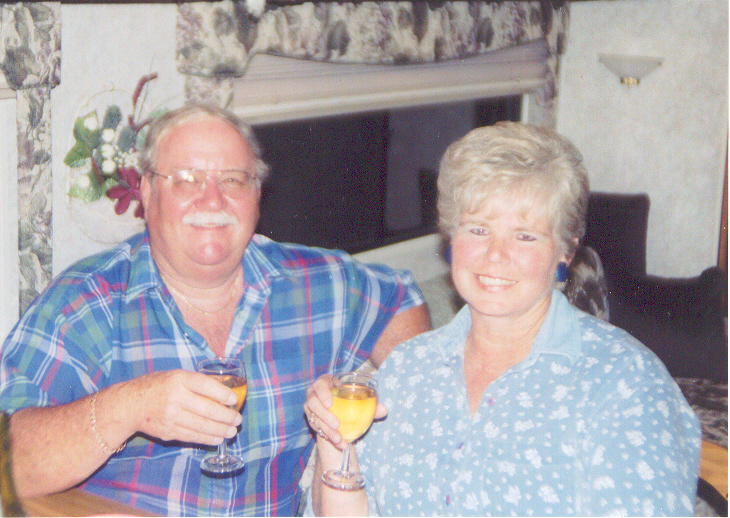 Phil and Joyce Bach

live in Martinez, CA and belong to the same RV Resort in Desert Hot Springs, CA.  We met them when we both joined the same year and have been close friends ever since.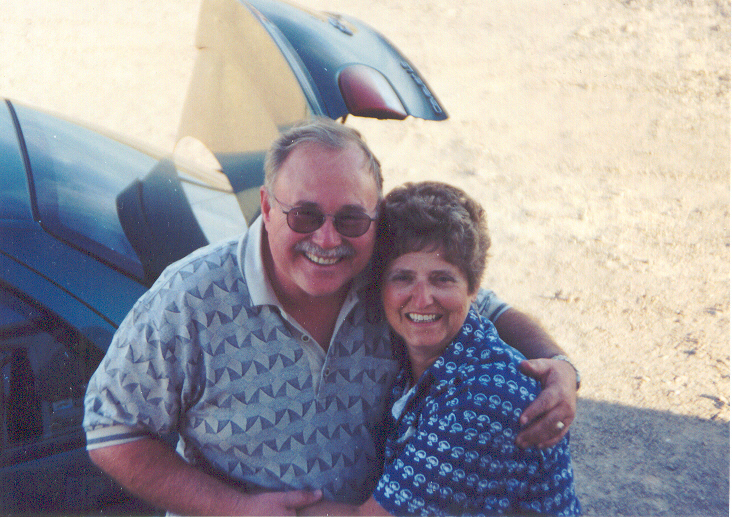 Clay and Jerie Nye

live in Washington State and we met them at a Rally in Gold Canyon, Arizona near Apache Junction.  We see them every year when we travel to Yuma, and they stop in Quartzsite to see us when we're there.  Clay is a Retired Firefighter.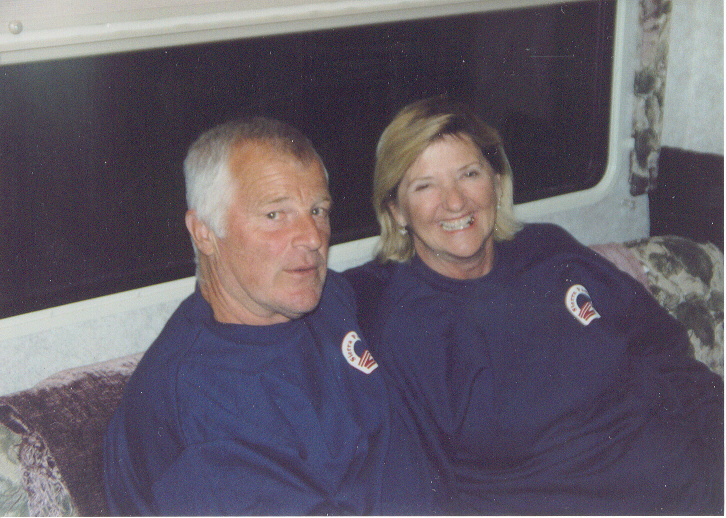 Jim and Jackie Palestini

live in Fairfield, CA and also are members of Catalina Spa and RV Resort, our homepark.  They live in the Napa Valley of California and we enjoy drinking wine and beer with them, among other activities.  Jackie was the first female firefighter in California.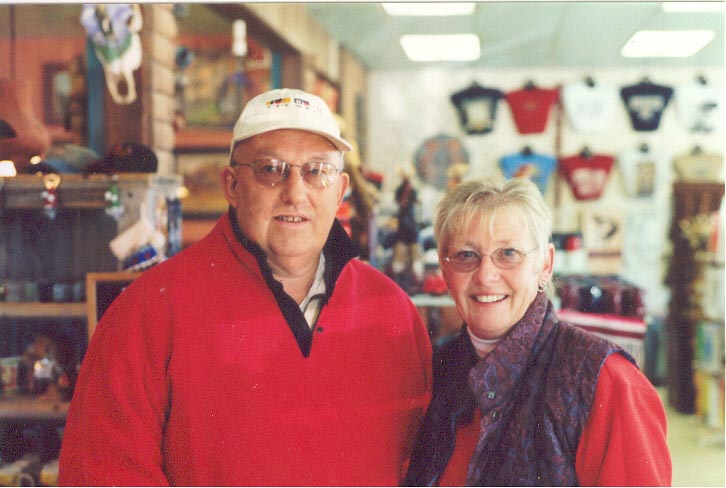 Norm and Sue Jones

live in Great Britain.  We met them at the Winnebago factory in Iowa in 2001.  We catch up to each other whenever and wherever we can, which is infrequent.  They usually fly out before we leave home, but recently we've been leaving a month earlier, so meetings will be more often.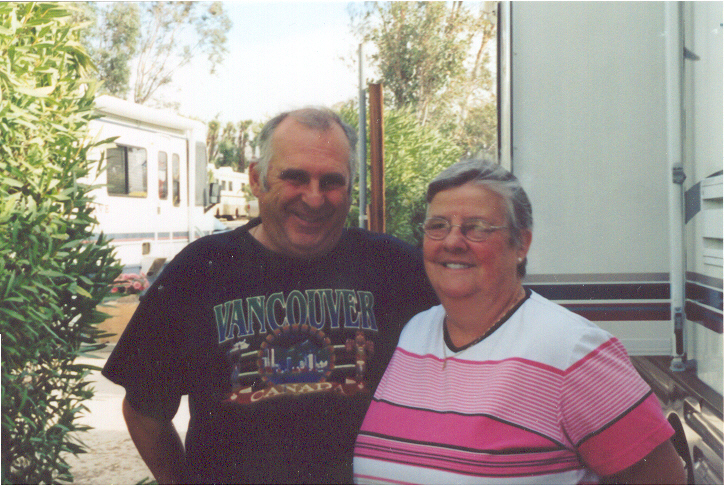 Henry and Arlene LeDuc

live in Rocky Mountain House, Alberta, Canada.  Since we've met, we have both managed to travel so our paths intersect every year and spend a couple of days together including Arizona, Oklahoma, California and Alabama.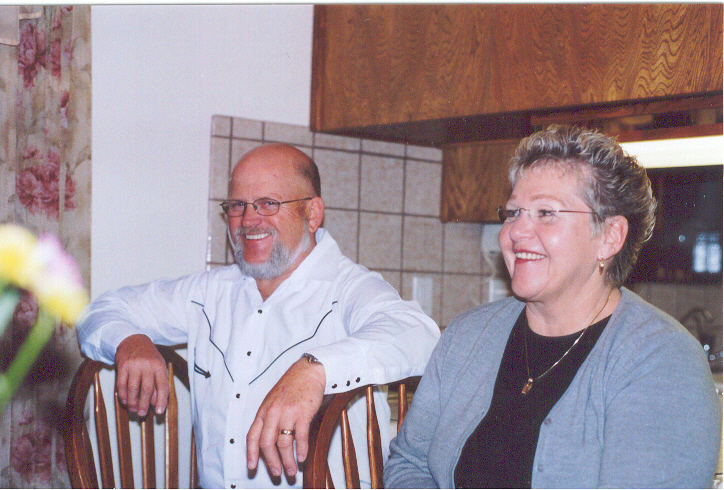 Dennis and Mary Ceshker

live in Tularosa, NM and Mary is a childhood friend of Sharon's and they were re-united in 2005.  They have recently purchased an RV and are now Vagabond-ing.  We very much enjoy our time together.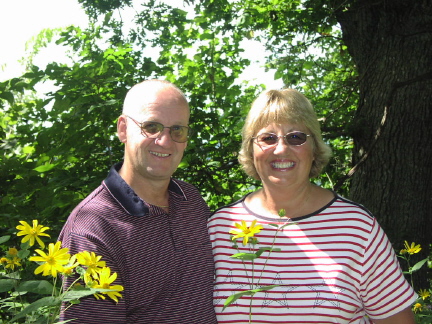 Carl (Corky) and Deb Zimmermann

used to live in West Bend, WI, but are now full-timing. He is a retired Battalion Chief from that Department and we met in the winter of 2006 and became immediate friends.  They're "Summer Home" will stop in Eagle River, WI for the next few years.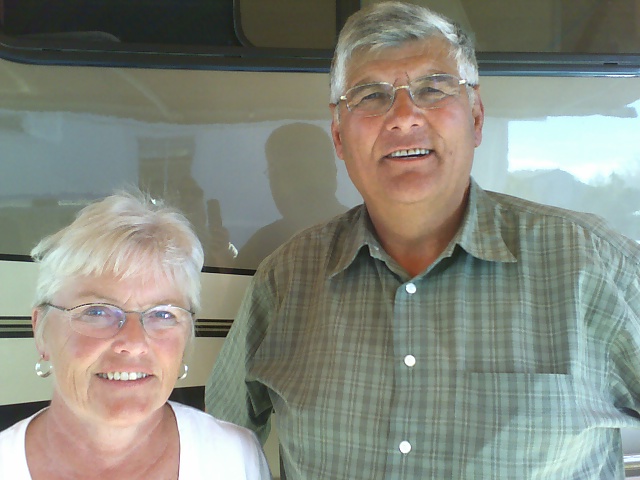 Bob and Bonnie Barr

live in Skandia, Michigan about 75 miles from our home in Iron Mountain.  Bob knocked on our door one day while we're all  attending the FMCA Rally in Indio. CA, 2500 miles from home.

Tom and Dawn McKenna

live in Tucson, Arizona.  They are our first cousins whom we get to see on a regular basis now that we pass thru Tucson twice a year.  It's always fun to see relatives more frequently.

Jerry and Mary Milan

live in Lowell, Michigan but have wintered for several years out west.  They're winter residence is now in Casa Grande, AZ.  We cruised the Mexican Riviera with them a few years ago and it was an absolute hoot.