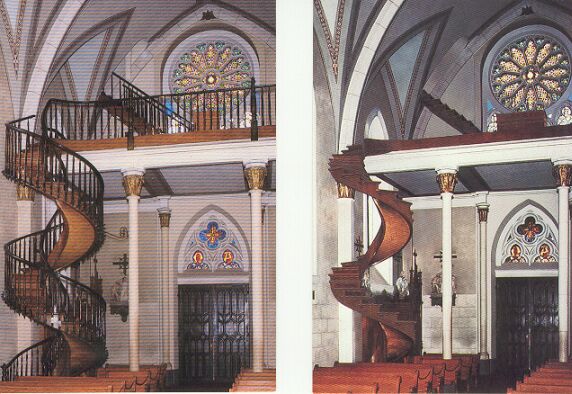 OTHER  INTERESTING  PLACES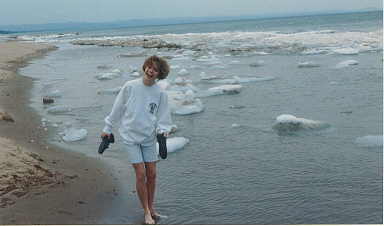 This album of pictures doesn't fit into any particular category.  They are mostly pictures that we find interesting and we hope that you do too.  Each one is either an out of the way place, or unusual for some other reason.  Hopefully you'll enjoy just sitting back and perusing the album.  This page is "photo rich" and could take a long time to download.  Be patient.

Our daughter Jessica on the south shore of Lake Superior, near Marquette, in MAY.  And yes, that white stuff is ice.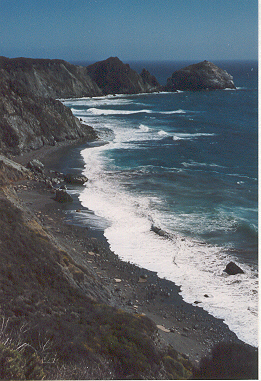 Rte. 1 Between San Francisco and Los Angeles.  There are no better shoreline views anywhere.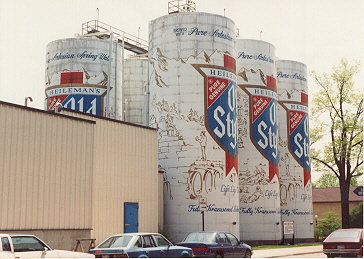 The world's largest 6-pack.  It's located in LaCrosse, Wisconsin.  That's a lotta suds!

The name has since changed to LaCrosse Lager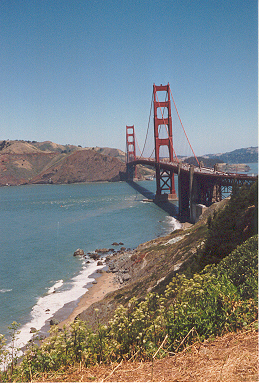 The Golden Gate Bridge in San Francisco from the "ocean side".  We were told that this is an unusual angle.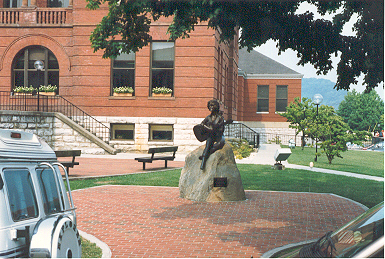 The statue outside City Hall in Sevierville, Tennessee is Dolly Parton.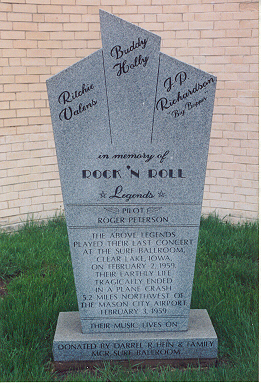 This monument is located in Clear Lake, Iowa, at the Surf Ballroom, and memorializes the loss of 3 Rock and Roll legends.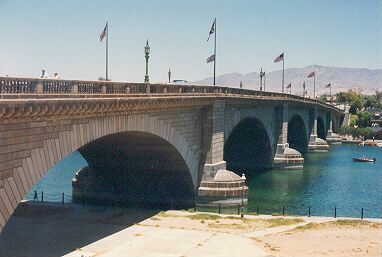 This is London Bridge which was brought from Great Britain and now resides in Lake Havasu City, Arizona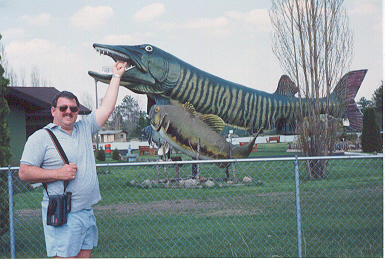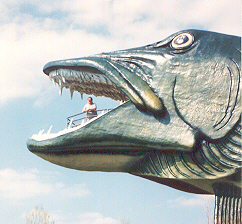 These two pictures were taken at the National Fishing Hall of Fame in Hayward, Wisconsin.  The head on the right, is the fish on the left.  Can you spot me in both pictures.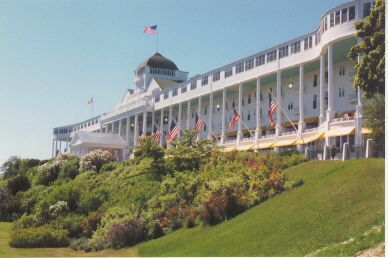 The Grand Hotel on Michigan's Mackinac  Island.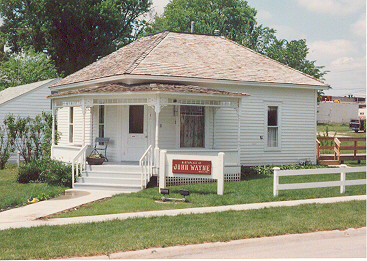 This is the birthplace of famous actor John Wayne in Winterset, Iowa.  The County is also home to the "Bridges of Madison County."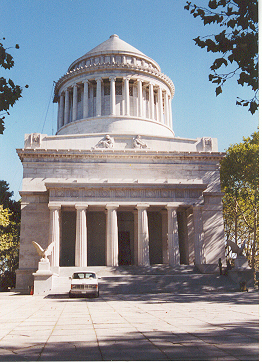 Who's buried in Grant'sTomb.  Why Ulysses S. Grant of course.  Located in New York, New York.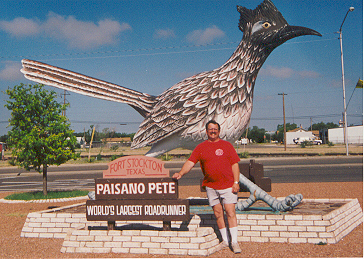 And then of course there's the world's largest Roadrunner, Paisano Pete in Fort Stockton, Texas.  The other "bird" is just an average sized Turkey.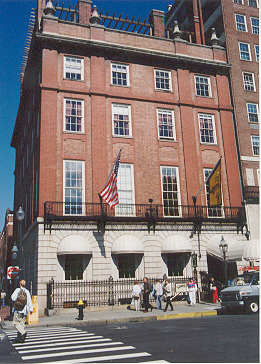 You probably recognize this building.  It's the Bull and Finch Restaurant in Boston, Massachusetts.  It served as the backdrop for the "CHEERS" TV series.  You'd never recognize the actual bar on the inside, but it was fun having a beer there.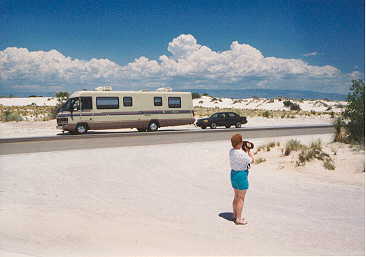 White Sands National Monument in New Mexico will hurt your eyes with the brightness of the sand.  It almost looks like snow, but the summer outfit gives that away.

This photo was taken at the "Aquarium of the Americas" in New Orleans, Louisiana.  The photo is inside a glass tunnel.  Sharon got to "pet a shark" on this visit. 

The next two pictures were taken at the Loretto Chapel in Santa Fe, New Mexico.  The picture on the left is the way the stairway appears today.  The one on the right is the way the stairway was originally built, without a center support or railings.  Climbing 2 stories without a railing is not my idea of safe, but it is unique.  Notice the 2nd stairway in the choirloft.